Why learn German with Le Maple German French Online?
Is it true that you're keen to know more about German?  Yes! You should now be familiar with the German language as well as German traditions if you have plans to move to Germany.  Germany is a gateway to the world's most advanced education system where it has a strong attachment to the German language. If you decide to start your study in Germany, it is therefore necessary to learn the German language with Le Maple German Academy in Trivandrum, Kerala, the best German language institute.
German Language Courses we provide:
At Le Maple academy, you may obtain the best German language classes. We have a long history of delivering excellence, and studyfrenchspanish.com has rated us as one of the best German language institute in Kerala. We provide expert German language training for students and graduates with personalized course patterns at fair pricing and flexible hours.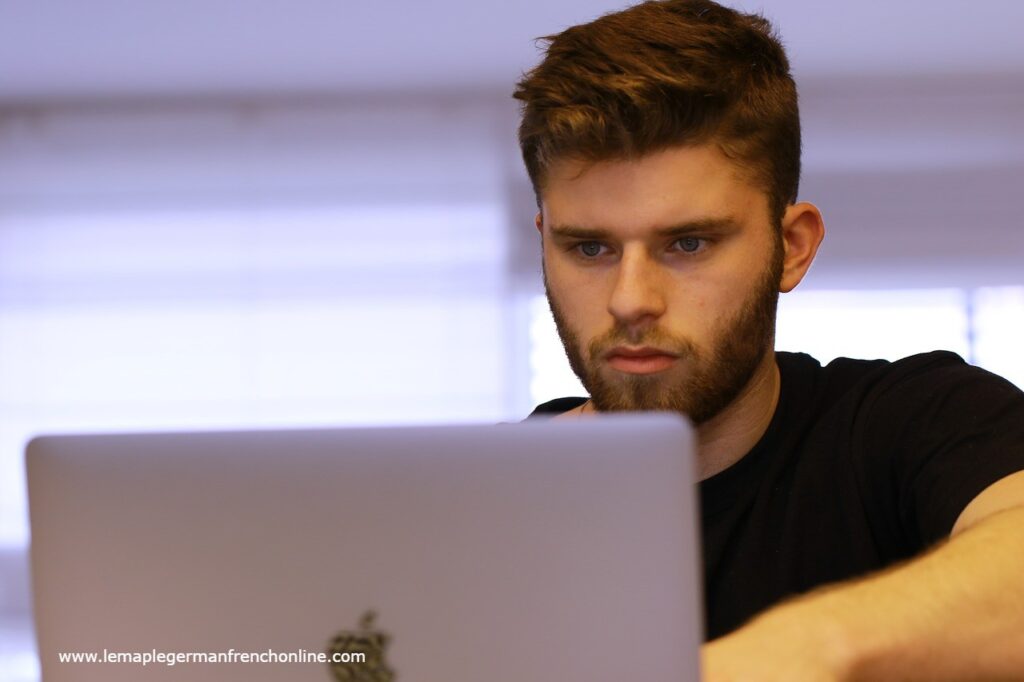 We provide you with the following: